BUSINESS HOURS
Mon to Fri: 8AM - 4:00PM
Saturday: 8AM - 12 Noon
Sunday: CLOSED
Closed Public Holidays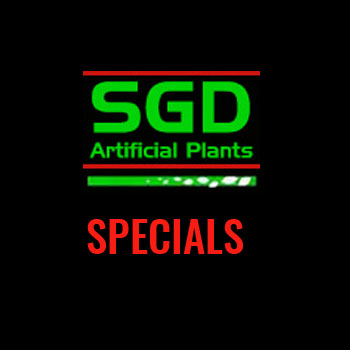 Flat Pack Hedge Hire
Item Code
FPHH10
Retail Price

$0.00

inc GST
Event Hire
$50.00 inc GST
Quantity

ADD TO CART
Description
FRESH NEWLY DESIGNED HEDGES Available NOW for DELIVERY!!!
We are Excited and Pleased to Announce our NEW Flat Pack Hedge Design which is now a far more cost effective solution!
HIRE our New Hedges for Functions, Parties & Events NOW and get them delivered to you for a fraction of the cost of other hedges.
*Simple, Cost Effective, Quick & Easy to Assemble*
*Create Partitions, Barriers, Walkways & Dividers NOW anywhere with Ease!*
Indoor Flat Pack Hedges come as 5x Individual Panels which quite simply just Interlock together, then Line them up and you are done!
It is your responsibility that they are not used outdoors if it rains, cannot remain outdoors EVER in the rain.
SIMPLE AS THAT
No Mess & No Fuss, Quality Artificial Plant Solutions to you