BUSINESS HOURS
Mon to Fri: 8AM - 4:00PM
Saturday: 8AM - 12 Noon
Sunday: CLOSED
Closed Public Holidays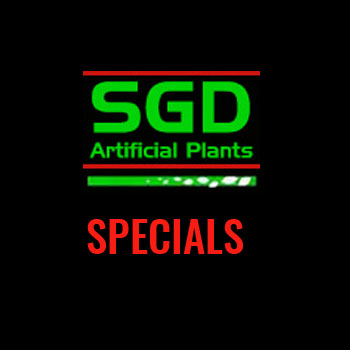 Flowering Vertical Wall Panel
Item Code
FVW10
Retail Price

$248.00

inc GST
Your Price
$155.00 inc GST
Quantity

ADD TO CART
Description
Latest Arrival Garden Wall Panels in Stock NOW!
Newest Designs of Artificial Vertical Wall Garden Panels have just Landed
Filled with thick Greenery & Ferns along with Flowering Azaleas for that splash of colour, providing a full dense effect
A Plastic Product which has been UV Stabilized and made suitable for use outdoors.
Measuring 1m x 1m square they can cover a large surface area quite quickly and easily!
Lightweight in Handling and with Interlocking Lugs to join them together, your ugly fence will have vanished in no time at all, see below:

BEFORE: