BUSINESS HOURS
Mon to Fri: 8AM - 4:00PM
Saturday: 8AM - 12 Noon
Sunday: CLOSED
Closed Public Holidays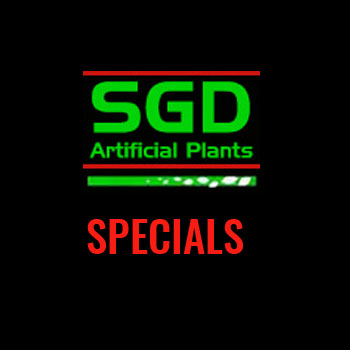 Artificial Trailing Vines Garlands,Swags
Spreading Goodness with Our Artificial Vines
All plants are fascinating, but vines are particularly attention grabbing, due to their long length and colouring. Artificial Plant Importers sell realistic artificial vines, garlands, and swags that are suitable for many purposes. They can be easily shaped and added onto fences, patios, balconies, bar areas, poles, beams, and walls, and they can also be used for weddings and other lively events. Artificial vines bring a modern flair with the feel of a classic garden to your home, and they are more practical and convenient to handle than real vines.
Our designs provide stunning lifelike floral arrangements and displays that are highly recommended not only for home, but also for offices, restaurants, hotels, shopping centres, and much more. We offer fast and cheap delivery Australia wide, so like our artificial vines, we want to spread our beautiful greenery everywhere.
Contact us
Are you looking for artificial vines that will decorate your home or workplace with lush greenery that is easy to look after? Contact Artificial Plant Importers today on (07) 3208 7433 or visit our store located at 5 Geonic Street, Underwood, to view our wide range of realistic products.