BUSINESS HOURS
Mon to Fri: 8AM - 4:00PM
Saturday: 8AM - 12 Noon
Sunday: CLOSED
Closed Public Holidays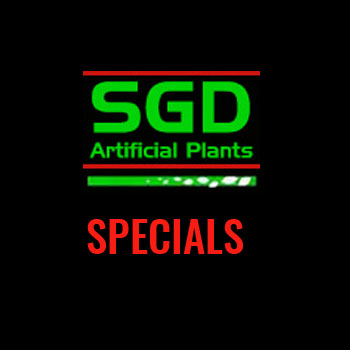 Artificial Boxwood Hedge
Decorate Your Home with Realistic Artificial Hedges
Everyone wants their home to look and feel as inviting and secure as possible. Artificial Plant Importers sell high quality and realistic artificial hedges that feature all the positives of natural hedges, but without the hassle and time it takes to look after them. You get the same lush green look, the same natural movement and the same gorgeous texture that you would get from the real thing, but without all the regular maintenance required.
There are so many different designs to choose from, so you can get a finished look that works well with the rest of your yard. Our fake hedges look great in any environment; in fact, they will add to the property. They are indistinguishable from the real thing, and they will always look good regardless of how much care they require. Artificial hedges are superior to real plants as you do not need to wait for them to grow, they need minimal maintenance, do not require water or fertiliser to grow, and do not need to be trimmed.
Fake hedges increase the privacy of your property
No one likes having nosy neighbours or onlookers peeking into your property when it is unwanted. No one should have to feel like they should act cautiously when they are in the comfort of their own home. Not only do our artificial hedges look beautiful, but they also are great for covering your wall and fences. They are affordable, easy to install, and will be a great addition to your yard, patio, balcony, gazebo, porch, or wherever you may want to place it. They can hide ugly concrete walls and other unsightly features in the area, but perhaps best of all, block the view into your home for any unwanted attention from outside. They will make your residential or commercial property feel more private and secluded, allowing you and your friends or clients to feel relaxed.
Contact us
Are you looking for a natural-looking feature that will not only make your property more presentable, but also increase privacy? Contact Artificial Plant Importers on (07) 3208 7433 or visit our store located at 5 Geonic Street, Underwood, to view our great range of fake hedges.