BUSINESS HOURS
Mon to Fri: 8AM - 4:00PM
Saturday: 8AM - 12 Noon
Sunday: CLOSED
Closed Public Holidays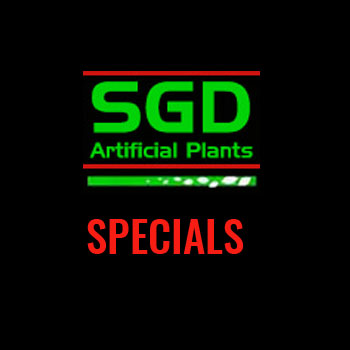 Artificial Wall Gardens
The Most Realistic Artificial Green Walls in Australia
Plants can make any environment come to life with their lush greenery and the positive vibes they give out. So, are you looking to add greenery to indoor areas of your home or workplace? Artificial wall gardens may be the answer. If you like the look of plants growing vertically on the wall and hanging from the ceiling, but are not able to regularly maintain it, then an artificial green wall is perfect for you.
Artificial Plant Importers have the largest artificial green wall range in Australia. We can dispatch pre-made panels quickly from our Brisbane based warehouses to all over the country. Artificial green gardens are used to create realistic looking foliage that is suitable for both indoor and outdoor placing for both commercial and residential properties.
Our artificial wall gardens will revitalise your property
Although real plants are very pretty to look at, they can be very time consuming and high maintenance to take care of. If you are running a business, or are constantly busy, then looking after these beautiful plants will be very difficult, and because of unintentional neglect, your plants may wither and die. Not only is this unfortunate, but it also puts a damper on the positive atmosphere you were hoping these plants would achieve.
If you want to instantly add life and colour to your property, then our wide range of artificial wall gardens will have what you desire. No longer will you get frustrated by real plants not growing, or even die, in your space, as our products look and feel natural, just like the real thing, and we can transport these anywhere in Australia.
Besides the obvious advantage of these in that they are easy to preserve, they are inspiring and will make you feel great to have something so natural looking around you. We will use the highest quality reproduction botanical materials available to create a custom design that can be whatever size and have whatever look you desire while still within your budget.
Contact us
Do you want to liven up your commercial or residential? Contact Artificial Plant Importers today on (07) 3208 7433 or visit our store located at 5 Geonic Street, Underwood, to discuss your ideal garden with us.